Viber gets a complete makeover on Android and iOS, here are all the changes
5
Viber has just announced a complete redesign of the chat experience offered by its messaging app on Android and iOS. Starting today,
Viber
is rolling out its app's new and improved design to all iPhone users, while Android users will get the new features soon.
Here are the rest of the new features and improvements that are coming to Viber for mobile this week:
Faster messages than ever before: Messages can now be delivered twice as fast as before so your chats will flow more naturally and move along more quickly and eliminate the panic of an unanswered text.
Quicker message status icons: New icons for message delivery statuses reflect our new faster sending time. Now you can see more quickly whether your recipient has read your message. ✓ means your message is sent, ✓✓means your message has been delivered to your recipient's phone and ✓✓ means your recipient has seen your message.
Bigger & brighter chat bubbles: To give more focus and attention on the chat content, Viber presents a brighter chat color scheme and bigger chat bubbles, to show more content in the screen and making it easy for users to see more at one glance.
A sharper GIF, photo and video experience: A picture's worth a thousand words, and who doesn't love sharing photos with friends and family in chats. Now, when you receive photos or videos, you will see them in bigger, higher quality thumbnails in your chat screen.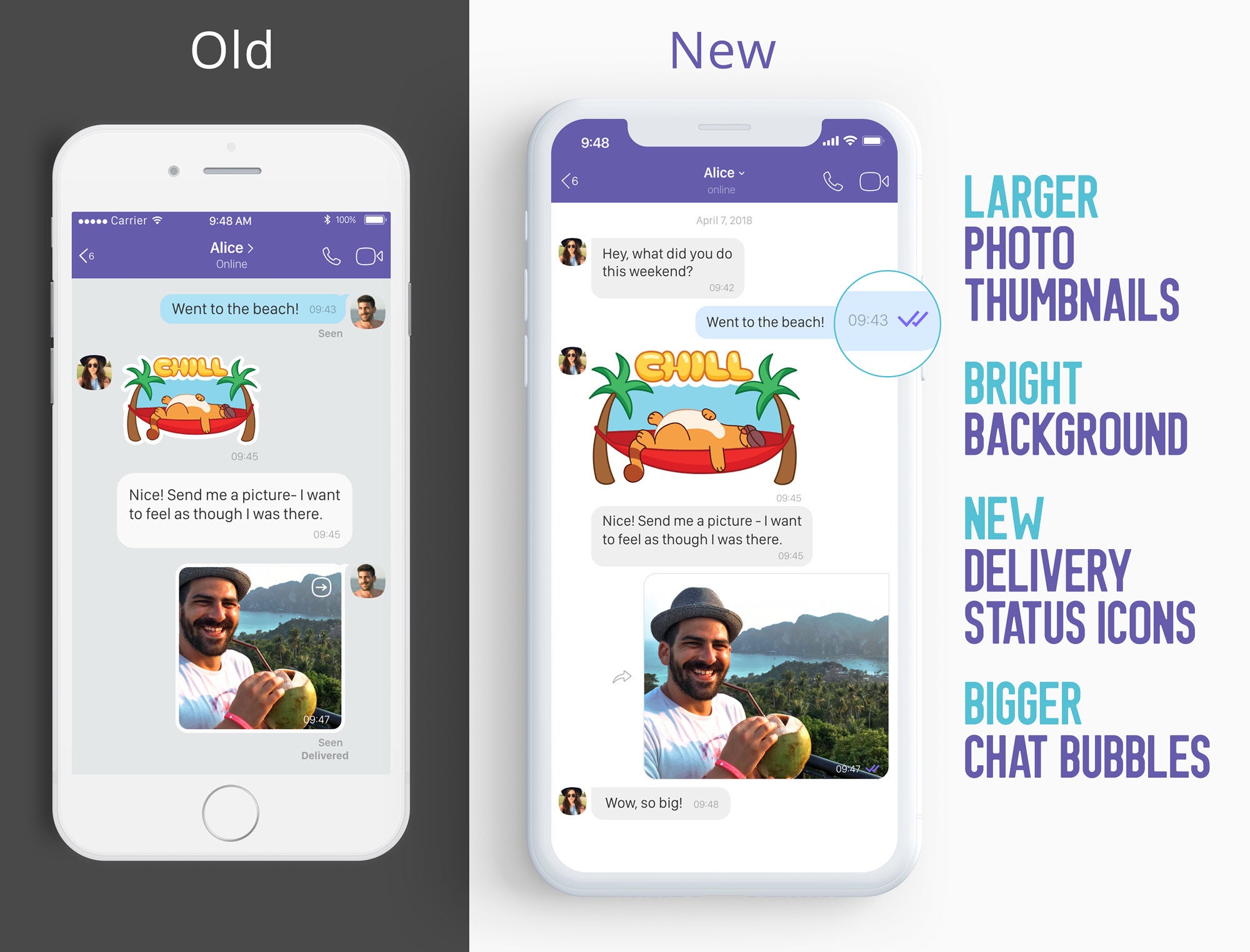 If you're one of Viber's 1 billion registered users, you can now download the new, fresh chat screen with faster messages via App Store. However, if you're using Android, you'll have to wait a bit until
Viber
makes it available in the Google Play Store.