Versus: For and against LED notification lights in phones
38
This article may contain personal views and opinion from the author.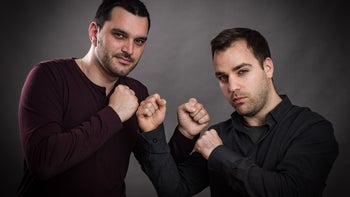 It's true - one of the seemingly signature features of Android devices is dying a slow death. The LED notification light that was once briskly blinking on most Android devices will likely soon go the way of removable batteries and 3.5mm audio jacks. The reason behind this phase-out could be easily pinpointed to the continuously-evolving smartphone design and the nifty always-on display feature that most manufacturers these days utilize.
Some high-profile Android devices like the Google
Pixel 3
/3 XL and Samsung's
Galaxy S10
series have notoriously opted out of putting notification LEDs, while other Android manufacturers are opting for rather small, single-color notification lights on most of their devices. It doesn't take a genius to spot the trend, does it?
And still, notification LED lights have their proponents alongside their critics, and today, we've rounded up two completely polarizing opinions on the topic. Peter and Ray will be going head-to-head in our first installment of
Versus,
where the merits and pitfalls of notification LED lights will be thoroughly debated.
Let's hope for a clean fight!
Round 1
In defense of notification LED lights
But why do I bemoan the removal of this seemingly-archaic feature in this day and age? Isn't the always-on display functionality a replacement that's just as good?
Notification LED lights are a godsend
I just like how straightforward and informative this small light is in my day-to-day life. Here are just a few of the usage scenarios that I experience every single day. I glance at my phone and I notice that the LED light is blinking. What's the color? Red? Okay, that'd be a missed call, bud, I better get at it. Green light blinking? Somebody chatted me up on Messenger or WhatsApp - medium priority. Oh, it's blue? Someone's mailing list is clogging my inbox once again or Samsung Health is reminding me to input my caffeine intake for the day. Oh, I've put the phone on the charger? That's okay, the LED light will quickly inform me if the device is fully-charged or I need to exert a little more patience.
Simple, informative, battery-efficient - what's there not to like?

I know that these scenarios might not apply to most users and respect the fact that you couldn't care less about this remnant of the "dumb phone" era. Yeah, those have been around for a decade and a half, and it was Apple who showed the world that a phone could do without a notification light.
What about always-on displays?
Sure, always-on displays are a great modern-day approach to the notifications "problem", but in order to truly emulate the functionality of a notification LED light, they need to be constantly enabled in order to display any incoming notifications immediately. This takes a toll on your phone's battery and increases its idle battery drain, probably by a little, but hey, it's something. Additionally, I'd argue that a notification LED light is much brighter and easy to discern from a far-off distance than an always-on display and is therefore more informative. This has been my experience with most Samsung flagships, one of the last holdouts of those big, bright, and lovable notification LED lights.

I'm aware that this small blinking light is hindering progress and it wouldn't take long before it becomes a distant memory in the bezel-less, full-screen future of smartphones. Yet, I find it particularly useful and reassuring to have a phone with blinky light at the front, not because I can't live without it, but because it's a user-friendly way of prioritizing incoming notifications and important alerts. I have the tendency to cling to obsolete stuff and the transition is usually difficult and cumbersome, but I know someday I will have to wave goodbye to the LED light on my phone. It will probably be a sad day.

Against LED notification lights
Apple fixed phone notifications with iOS 5
Here's the thing: Apple largely fixed phone notifications with its standardized notification system in iOS 5, released almost 7 years ago. It went like this: all apps could support notifications and they all were going to appear and behave in the same style. Upon receiving a notification, it would appear on the lockscreen, and the phone's display would automatically light up for a few seconds, so that the user could easily see and read their notification. It even got the small details right, such as lighting up the display with higher than usual for the environment brightness, so quickly reading the notification would be easy, and not lighting up the display when the device was safely in your pocket or purse (an audio prompt works best in those cases). For years and years, such a properly conceived notification system did not make an appearance on other OSes. And here's why it made and still makes so much sense:
Nowadays, it's hard to say if we are smartphone consumers, or if we are entirely consumed by our smartphones. We spend an incredible amount of time staring at our portable displays each day. They are always with us, in our hands, on our desks, beside our beds, and, inevitably, keeping us company in the WC – one of the best phone features ever. Seriously, what did people do in the toilet before smartphones?
The point is, for the vast majority of time, our phones are right beside us, and it seems like we wouldn't have it any other way. Because of that, Apple's notification system, outlined above, makes perfect sense. The only case where an additional LED notification would be in any way useful is if you were not in the room when you got the notification, and upon returning, you caught a glimpse of the blinking LED signaling you that...
something
happened. Wow, thank you, LED, awesome job! However, this function, in context, is actually not needed, because after being separated with your dear phone for a while, it's extremely likely that you were going to tap on your screen to see what's up anyway. So the LED serves no real purpose.
You're checking your phone once every 17 minutes; you don't need a persistent notification
And now here is some data for you data hogs out there: according to a 2018 study, the average American is checking their phone about 52 times a day. Even if you have an extended active day from 8 am to 11 pm, that's 15 hours. That means you are checking your phone roughly once every 17 minutes. How on earth are you going to miss anything that way?! Add to that the fact that 99% of the time our phones are right next to us, and that there are way more vital notification systems already in place, such as the audio system for notification tones and louder, longer ringtones for calls – no, sir or madam, you will not miss an emergency, or a Facebook post from that profile you forgot to unfollow. All of this makes the good old LED system, which can in no way outgrow its innate ambiguity, no matter what nerdy color-coding schemes we come up with, essentially irrelevant in the modern age.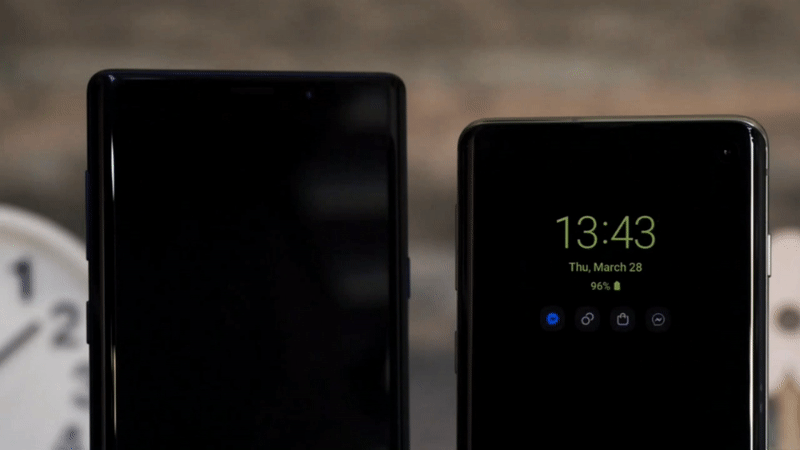 Round 2
In defense of notification LED lights
I've used many devices without such a functionality, iPhones included, and while the experience wasn't inferior due to the lack of this minor hardware feature, using a phone with a bright multi-colored notification LED puts a smirk on my face. Be it old habits dying hard or merely unwillingness to part with yet another 'signature' Android feature, I am reluctant to see that tiny blinking light go.
Against LED notification lights
let's have many features!
" to "
oh my, their software is a bloated mess!
" That is why companies like Samsung and LG have struggled mightily with their software UI, because it is part of their strategies to stuff as many toggles and buttons in there as possible.
When all you have is just one interface device — in our case this is the touchscreen — the minute you start having more than one way of doing one particular thing, you've crossed the line, and then it's very hard to go back. That is why, with vastly superior and more advanced notification systems around, it's clear there is no future for the simple LED as a notifications device. There's just no way it'll live on.
And now for the money shot: the same will very soon happen to microSD cards.