Verizon's record iPhone sales in Q4 have lowered its profit margins, Apple might have moved 35 million in total
8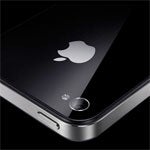 Analysts believed that
Verizon's mentioned record 4.2 million iPhones sold
yesterday, will be affecting its profit margins for the last quarter in a negative way, and the carrier confirmed that suspicion.
We know that
the iPhone is the most heavily susidized phone by carriers
, to the tune of $400+ per unit, which brings in Apple's fat profit margins. Therefore it isn't rocket science to conclude that the more iPhones sold for the sake of Androids and others, where Verizon subsidizes less, the bigger the carrier's total expenses, hence smaller profits.
On the other hand, after Verizon mentioned its record iPhone sales, analysts started adjusting their Apple predictions for the quarter, which were around the 30 million ballpark before. Now Maynard Um from UBS is saying Cupertino might have moved 35 million iPhones in the holiday quarter, which would be an impressive record, and only Samsung has the chance to be around that number.
He also says the expectations are for AT&T to have sold 8 million Apple handsets, with Sprint tacking on another 1.2 million.