Verizon's CFO says "Unlimited is just a word"
43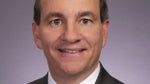 At the Goldman Sachs Investor's Conference on Thursday, Verizon CFO Fran Shammo took some time to talk about three controversial carrier topics including unlimited data plans,the push to add more spectrum and subsidies on new phones. When it came to unlimited data, he spoke exactly as you would expect an executive working for a carrier not offering an unlimited data plan, to speak. Shammo said that
consumers think that they use more data than they really do
. As a result, he sees them leaving unlimited plans for shared data plans as Verizon reps explain the true amount of monthly data used by these customers. Once these Verizon customers realize that they don't use as much data as thought, they open their wallet to buy an LTE enabled phone and another unlimited customer bites the dust.
"So what customers are understanding and through our good sales routine is once you explain to a customer their usage on a monthly basis, unlimited is just a word, it doesn't really mean anything and that people don't really -- I think a lot of consumers think they consume a lot more data than they really do. So that whole unlimited thing I think is going by the wayside and they see the benefit of going to the shared"-Fran Shammo, CFO, Verizon Wireless.
Unlike most carriers, Verizon
has enough spectrum to last over the next four or five years
says the CFO. Now that the Apple iPhone supports LTE, Shammo sees 3G usage dropping enough for Big Red to refarm a lot of its 3G spectrum and use it for more LTE coverage. The executive did say that Verizon will still be opportunistic and buy spectrum as it becomes available. He adds that Big Red will take place in the FCC auction of spectrum.
Another controversial issue, subsidies on new phone sales, was another topic discussed at the conference. Verizon's CFO had some interesting things to say about the pressure on profit margins from Verizon paying for a piece of a new phone. Shammo noted that in Verizon's second quarter, the carrier did sell 200,000 more units of the Apple iPhone than the figure sold the year before. If subsidies were a problem, you would expect to see Verizon's profit margin go down because of the extra 200,000 phones that Big Red reached into its pocket to pay for. Instead,
profit margins hit an all time record
for Verizon.which would seem to indicate that there is too much worry about carrier's continuing to subsidize the cost of new phones.
For Verizon, things will continue to improve as more and more of those grandfathered unlimited users start upgrading to new LTE phones and the new Apple iPhone 5 should certainly be an incentive for many to leave unlimited for a shared data plan. As that happens, more 3G spectrum becomes available to be refarmed meaning more LTE coverage for the carrier. Sounds like the nation's number one carrier still has a bright future ahead of it.
source:
Verizon
via AndroidCentral