Verizon's $60 single line plan includes unlimited talk, text and 2GB of data
39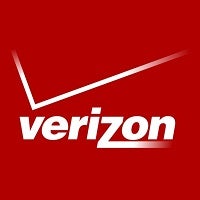 Verizon has introduced a new single line plan that might find favor with a number of lone users. For $60, Big Red will give you unlimited talk, unlimited text and 2GB of data. And if you decide to pay for your device monthly with Verizon Edge, your price declines by $10 to $50 a month. If you go over the data cap, Verizon will charge you an overage fee of $15 for each GB over the 2GB data limit.
If you're curious about what the competition offers, AT&T has a similar plan that costs $65. Sprint has a $55 plan that gives users just 1GB of data, while T-Mobile's plan gives you 1GB of data for $50, or 3GB of data for $60.
The new plan can save Verizon customers $30 a month over the cost of a similar More Everything plan. The latter also provides unlimited calls and text, but a 2GB data package costs $50 and each smartphone on the plan tacks on $40. So that works out to $90 a month for the same plan that you can now pay $60 a month for. That is a $360 annual saving.

source:
Verizon
via
Droid-Life