Verizon tops RootMetrics' second-half drive test; T-Mobile is strong in top 30 metro markets
8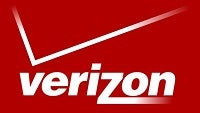 You just got to love T-Mobile CEO John Legere. Early last year, after T-Mobile finished last in RootMetrics' mobile network drive test for the first half of 2013,
the executive took umbrage at the fact that the data released was outdated
. After all, it was early 2014 when the report came out about the first half of 2013. In dismissing the results of RootMetrics' test, he also sent out a tweet saying that the results were slanted.
The results of RootMetrics' second half 2014 drive test are now out and T-Mobile is now more than happy to let
some
results resonate with consumers. In the top 30 metro markets, T-Mobile finished second to Verizon. AT&T was third (no doubt putting a huge smile on Mr. Legere's face) with Sprint finishing last. In the same top 30 metro markets, T-Mobile was number one in the categories of network speed and text performance. The carrier was number two in data performance.
Overall in all markets, the results show a different story. Verizon remained on top with a score of 93.9. AT&T was second with a tally of 91.7. In third came Sprint with T-Mobile placing fourth (with scores of 86.6 and 84 respectively). In network reliability, it was the same order with Verizon (95.5) edging out AT&T (93.8) for the top spot. Sprint (90.9) took third with T-Mobile (85.4) last. In network speed, once again it was Big Red first with AT&T second. T-Mobile took third here, followed by Sprint.
Verizon saw a big jump during the second half of last year in the number of markets with a median 20Mbps+ data speed. That figure rose from 19 markets in the first half to 40 markets in the second half. AT&T did well with a large majority of markets scoring a median speed in the 10Mbps to 20Mbps range. T-Mobile actually had more markets (41) with a median speed of 20Mbps+ than Verizon, but its call reliability scores held them back. The majority of Sprint's markets were in the lowest 0-6Mbps category (72) and the carrier had no markets with a median speed of 20Mbps+.
According to the report, in the U.S. there are more mobile subscribers (335.7 million) than there are people (317.9 million). Pretty outrageous, huh? We've got a load of charts and graphs for you to look at. Check out how your carrier made out by clicking on the slideshow below!
source:
RootMetrics