Verizon to send out HE software update for the Samsung Galaxy S III, still not Jelly Bean
4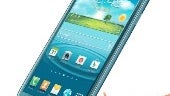 Ah, the Samsung Galaxy S III. Owners of the phone with Verizon service have been wondering when their device would get the all-powerful Jelly Bean update. Samsung says that all U.S. carriers of the Galaxy S III will get Jelly Bean, but haven't given a date or even a time frame, expect to say it's
coming soon
.
As you may recall, when the Samsung Galaxy S III first landed for Verizon, it came with software version F2. Then a few weeks later, Verizon started sending out units with the G1 software version, which removed the universal search feature, since that was part of the whole Apple lawsuit.
Then last month, Verizon approved
the first over-the-air software update
(version G7), which was to resolve several issues. Mostly having to deal with "No SIM" error that some people were getting, and also included Verizon's Remote Diagnostic feature, so that if you have a problem with your phone can call Verizon Support, they can access your device to see if they can resolve the issue.
Since then, we reported there was a newer HD software version
earlier this month
, but it had to be installed manually via the ODIN program, and would wipe the phone's data - thus requiring you to reinstall your apps and settings.
Now it looks the HD version has been reworked as version HE, and will be sent out over-the-air sometime soon, as the support documents are now listed on the Verizon web site. The only improvements in version HE (over G7) is that it has
added enhanced zooming features in the web browser and email app, reduced device restarts, and enhanced stability in Google Play
.
The update
I535VRALHE is still Ice Cream Sandwich
, which comes in at 62MB and should start to roll out this week. If you happen to be running the (unofficial) I535VRALHD version, you may have to revert back to official F2/G1/G7 for the HE update to download and install via OTA.
source:
Verizon Wireless