Verizon to pull the plug on Verizon Video December 15th, after 7 years
8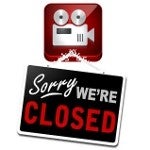 close its Verizon apps store next month
. Now, the nation's largest carrier is also
turning the lights off
Verizon Video after seven years, on December 15th. As a not so perfect replacement, Verizon is focusing on the
Viewdini app it rolled out during June
. Viewdini, which is a free download, allows you to find a particular title that you're looking for from Hulu+, Netflix, XFINITY, mSpot and others. Keep in mind that Viewdini
won't stream the actual movie or show
, but will show you where to find it, how much it will cost to buy or rent it, and actor biographies.
Verizon's
Smart Phone App Pack
will no longer include Verizon Video. If you feel cheated by this, head over to Verizon's customer care department to have the feature removed from your handset. The same goes for all other calling plans that had Verizon Video or VCAST Video. Call customer care to have your plan changed if you feel that it has been diminished by the shut down.
What about those who were watching NFL Network as part of a plan? You can stay in the game with a
$5 a month premium subscription to NFL Mobile
which includes Red Zone, Thursday Night Football, and other content. And if it's kids programming that you're looking for, there will still be pre-paid providers like Netflix to fill the void if Viewdidni can't come up with something for little Johnny to watch.
source:
Verizon
via
AllThingsD