Verizon to begin closing its app store for BlackBerry and Android in January
21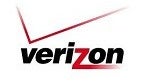 Originally set up in 2010, VCast Apps, now known as Verizon Apps, served as an alternative place for subscribers to get applications. The problem was that most, if not all of the apps in Verizon Apps are also available in the BlackBerry App World and Google Play environments.
Verizon did some house cleaning with its app store last year and partnered with Chomp who has since been acquired by Apple. Verizon's goal (along with other carriers) was to foster an environment where developers might create applications which were tailored to the carrier's services. Indeed, Verizon has innovation centers in San Francisco and Massachusetts, AT&T has "foundries" in various parts of the country that also pursue the goal of engaging with developers.
Since all the smartphone platforms have their own market places to download apps, this move by Verizon is probably not a surprise. For those that used Verizon Apps, the carrier will begin removing the app from devices in January and expects the process to be complete by the end of March.
source:
AllThingsD