Verizon to provide pre-commercial 5G service to customers in 11 markets by the middle of this year
14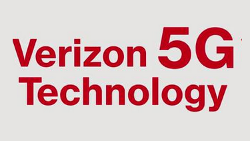 Verizon, eager to take the lead in what promises to be a very competitive rollout of 5G service, announced today that it will provide pre-commercial 5G wireless connectivity to "select" customers in 11 markets. This will take place sometime in the first half of 2017. The markets involved include: Ann Arbor , Atlanta , Bernardsville (NJ), Brockton (MA), Dallas, Denver, Houston, Miami, Sacramento, Seattle and Washington, D.C.
Verizon says that it's 5G Technology Forum partners are working on commercializing chipsets, infrastructure and consumer devices that will meet the 5GTF specifications. Companies like Ericsson, Intel, Qualcomm and Samsung are making chipsets available that help 5G become a reality. As it did with 4G LTE and 3G, Verizon is looking to become the first of the four major U.S. carriers to offer the next generation of wireless communications on a nationwide basis, Big Red calls this its "network legacy."
"5G technology innovation is rapidly evolving. Network density is increasing to meet the demands of customers, and following the FCC's aggressive action on 5G spectrum, the time is right to deliver the next generation of broadband services with 5G."-Adam Koeppe , Vice President Network Planning, Verizon.
All four of the major stateside wireless operators have been engaged in testing 5G,
with most expecting to offer the new service by 2020
. Verizon's timetable has been more ambitious than its rivals when it comes to launching 5G in the U.S.
source: Verizon