Verizon to join the connected car market as well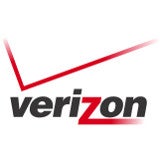 It turns out Verizon is also looking for a piece of the tasty connected car pie. AT&T announced its plans to attack this market aggressively during the following years, but Big Red doesn't seem to be willing to get left behind.
In an interview with Reuters, Verizon chief Lowell McAdam has said that he sees the "connected devices" market as having a potential for billions of dollars - a potential that should materialize by 2020. For McAdam, that means an opportunity for a few hundred million dollars just from this secondary segment for the carrier. By connected devices, however, we don't mean handsets or tablets, but stuff like cars and appliances. But in what ways can you connect a car? During AT&T's press conference earlier today, the carrier demoed some pretty neat features like integrated phone/messaging connectivity, smart GPS applications, as well as safety improvements, all thanks to being connected to the internet. How's Verizon planning to compete with its rival in this emerging market? We hope we'll find out more at tomorrow's press conference of the leading U.S. carrier.
via:
Reuters