Sprint files lawsuit against AT&T over its misleading 5G Evolution logo
9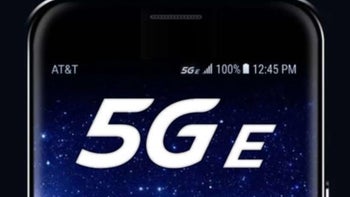 AT&T wanted to be ahead of the curve when it comes to 5G commercial services and decided that a good way to do that is to
roll out a "5G Evolution" logo
to all compatible smartphones and networks under its service.
According to Sprint, the "5G E" logo displayed on customers' phones doesn't mean that they would benefit from 5G technology, which is not yet available in the United States. Apparently, the said logo is meant to indicate that those phones are using 4G LTE Advanced technology.
As
Engadget
points out, AT&T's move has been
mocked by rival carriers
such as T-Mobile and Verizon, but it looks like Sprint has taken a more serious approach. The network operator filed a lawsuit in federal court with the sole purpose of preventing AT&T from using the 5G Evolution logo on its devices or any advertising materials.
AT&T has employed numerous deceptive tactics to mislead consumers into believing that it currently offers a coveted and highly anticipated fifth-generation wireless network, known as 5G. What AT&T touts as 5G, however, is nothing more than an enhanced fourth-generation Long Term Evolution wireless service, known as 4G LTE Advanced, which is offered by all other major wireless carriers.
In its claim, Sprint says that while all U.S. carriers are striving to be among the first to market with a wireless 5G service, but AT&T has sought to gain an unfair advantage in the race to 5G by launching a nationwide advertising campaign that misleads customers into believing that its current 4G LTE Advanced network is, in fact, a
5G network
.
The "5G E" logo showing up on many of AT&T's smartphones is indeed misleading since many consumers don't even know 4G LTE Advanced network really means. The technology, which isn't new, enables certain phones to receive more data at once, thus offering much faster speeds than typical LTE. Basically, instead of speeds from 5 Mbps to 12 Mbps, LTE Advanced speeds can reach up to 300 Mbps.