Verizon to compete against the Android Market with its own VCAST App Store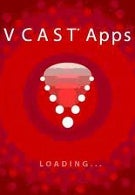 Verizon has decided to go toe to toe against the Android Market by offering the VCAST App Store. Unlike the former, any application trying to get listed on the latter must be vetted through an evaluation and approval process. And while right now the VCAST App Store will only be available on devices running Android 2.2 (Droid Incredible, DROID, and DROID 2), plans are for Big Red to eventually offer the apps on other builds of Google's open source OS.
On September 1st, the carrier opened up their submissions box for developers to put their entries into. There is no charge to register and Verizon has put up a list of other reasons why developers should submit apps for their store. Besides being free, Verizon aims to place a program in the VCAST store within 14 days after submission. The price of purchased apps goes right on the customer's Verizon bill which usually allows for more impulse buys. And speaking of money, the 70/30 split gives the developer 70 cents of each dollar of revenue with Big Red getting the remainder. To receive updates, register and submit an application, go to this
link
. On September 21-22, Verizon is expected to host its developers conference which means you can expect some more information about the VCAST App Store around then.
source:
Verizon
via
AndroidandMe