Verizon to add $20 a month to the price of its grandfathered unlimited data plans
99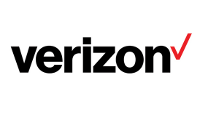 Consider yourself lucky to be one of those Verizon customers still grandfathered into an unlimited data plan? Starting on November 15th, you will be $20 less lucky. The nation's largest carrier announced today that it will raise the monthly price for those still on an unlimited data plan by $20 a month. Big Red stopped offering unlimited data in 2011, but those who haven't upgraded to a subsidized phone, or made other changes to their plan, could still be using all the data they can eat.
Affected Verizon customers will see the $20 addition on their first bill after November 15th. As subscribers with unlimited data get to consume hours of digital media content, the carriers need to raise their rates to make up for this usage.
Sprint will raise the price of its unlimited data plan by $10 a month
to $70 for new subscribers, beginning on October 16th.
Verizon says its customers with unlimited data now account for less than 1% of its subscriber population, and while trying to get these accounts to switch to a tiered plan, Big Red did throw them a bone. Instead of having to pay full price for a new phone, grandfathered unlimited data accounts will be able to buy a handset using a monthly installment plan.
Interestingly, the carrier says that in many cases, those with an unlimited data plan can actually save money by switching to a tiered plan. Verizon says that it is willing to talk to grandfathered customers to see which plan is best for them after the rate hike takes place.
source:
CNET