Verizon sponsored data starts as soon as next month
10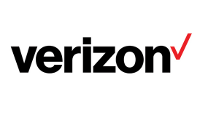 Verizon is about to test its sponsored data program, which it hopes to start early next year. Once this starts for real, Verizon customers will be able to view certain content without it counting against their monthly data allowance, since the content would be sponsored by a third party. According to Verizon Executive VP Marni Walden, the nation's largest carrier will roll out the program "in a larger commercial way" during the first quarter of 2016.
The carrier is said to have a few partners that it is working with during the testing phase, and will open the door to all sponsors next year. Walden says that the plans will be affordable, although this could turn out to slow app development. A young developer with a brilliant new idea might not be able to afford sponsoring data, putting him/her at a great disadvantage.
"The capabilities we've built allow us to break down any byte that is carried across our network and have all or a portion of that sponsored."-Marni Walden, Executive VP, Verizon
Other carriers will no doubt be quick to join Verizon.
AT&T has been working on a similar plan
for some time. The nation's number two mobile carrier skirts the issue of net neutrality by calling this a billing issue, not a plan that gives priority to one content provider over another.
AT&T started its "Data Perks" program in October
, under which customers can earn as much as 1GB of data by completing surveys and purchasing merchandise from partners.
source:
Re/Code
via
BGR