AT&T's Data Perks grants you free data for completing surveys and shopping
5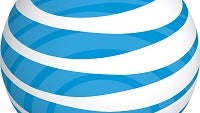 A few months ago, we told you that AT&T is gearing up to offer its subscribers a way of
getting free data on their Android smartphones
, and it looks like those rumors were accurate.
Earlier today, AT&T officially announced Data Perks, an initiative that allows its subscribers to get their hands on free data in exchange for completing surveys and shopping from select partners.
If you're a postpaid AT&T subscriber and your phone runs on Android 4.0 or newer, then you can head on over to the source link below and download Data Perks. Using the app, you can win small data buckets when you complete tasks such as taking surveys or purchasing goods. For example, if you spend more than $50 on shoes from a Data Perks partner, the carrier will offer 124MB of data.
Customers can rake up to 1GB of data during a single billing period, and all data must be transferred to your AT&T account using the Data Perks app before it becomes available. Although Data Perks it's an applaudable initiative, the success of the app will all depend on how good the prizes actually are and on how many MB can be won without actually spending money via the app.
Sponsored data programs turned out to be successful in Europe and China. Do you guys think that Data Perks will gain any traction among AT&T subscribers?