AT&T announces "Sponsored Data" program to ease your data bill
6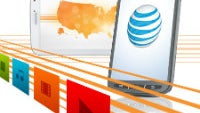 AT&T has just announced its "Sponsored Data" program, which is aiming to ease your data bill by getting content providers to pay the bill. If this sounds familiar, it's because a similar plan has been used by ISPs for a while now. On the surface, this sounds like a good idea, but given the way ISPs have been dealing with charging for data, we are a bit suspicious of just how this will end up playing out.
The idea is that content providers would pay AT&T for the bandwidth usage on media rather than users footing the bill. Given that one of the first partners on the program is an ad agency, we would hope that advertisements would be the first step in the program; meaning you wouldn't be charged for the data used when watching a movie trailer or ad that precedes a YouTube video. The other possibility would be that content service providers like Spotify could join the program to give a service an advantage over competitors by offering zero data cap hit to customers.
The way this plan is worded makes it a bit less suspicious, but it is always good to be cautious. The big trouble here is that if more and more ad companies get in on the plan, it could mean a lot more advertisements. Getting content providers like YouTube or Netflix on board would be the best option for users, but the value to those companies is unclear, because removing their services from data caps would just add more stress to their servers. It's hard to say if Google would see it as valuable enough to get more eyeballs on ads, but Netflix likely wouldn't see any reason to join.