Verizon spent $55 million on national TV ads last month edging out Sprint and T-Mobile (VIDEOS)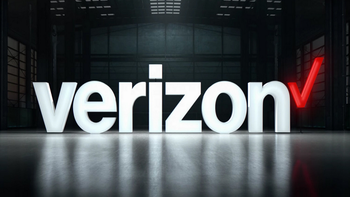 When you're the nation's largest carrier, the pressure is on to spend for television commercials to make sure that you stay number one. So Verizon ended up spending $55 million on 12 national ads last month that ran 7,600 times. 2.5 billion TV ad impressions were generated. NBC, FOX and TNT were the main recipients of Big Red's ad budget, which focused on sports programming like Super Bowl LII, the 2018 Winter Olympics, and NBA Basketball.
For the first time since Paul kept asking "Can you hear me?," Verizon has a television spokesman who is resonating with the public. Silicon Valley star Thomas Middleditch might come off as a goofy character, but he is always willing to share his phone with those having trouble with their carrier. And he always has the latest high-end handset in his pocket. Verizon spent the most money ($32.6 million) on its airport based spot
Departures
.
Sprint spent the second most among the major U.S. carriers during February, racking up a national ad bill of $51.3 million. That money paid for 15 spots that played over 7,700 times and generated 2 billion TV ad impressions. NBC, FOX and ABC gladly accepted the bulk of Sprint's national TV spend for the month, and the spots were seen the most during Super Bowl LII, the 2018 Winter Olympics, and NBA Basketball. Sprint spent $26 million on its most run ad called
The Intern
.
In third place for February was T-Mobile. The guys in magenta shelled out $51.1 million for 10 spots that ran 8,800 times, generating
2.3
billion TV ad impressions. T-Mobile spent its ad budget at NBC, ABC and FOX. While T-Mobile joined Verizon and Sprint by laying out the big bucks required to advertise during the Super Bowl, T-Mobile spent some of its ad budget buying time on scripted television shows like "The Walking Dead" and "Law & Order: Special Victims Unit." The spot that T-Mobile spent the most money on last month ($12 million) was
New Year, New Phones for the Family
.
T-Mobile's pre-paid corporate sibling MetroPCS was fourth in national TV ad spending during February, dropping $23.3 million on 13 spots that ran over 4,300 times. 1.2 billion TV ad impressions were created, and these commercials were seen most often on FOX, ABC and TNT. MetroPCS spent the most to have its ads played during NBA Basketball games, the 2018 NBA All-Star Game and "The Bachelor." $11.8 million was spent on the ad titled
Sharing With No Limits
.
In fifth place for February was pre-paid carrier Boost Mobile, owned by Sprint parent SoftBank. Boost spent $16.3 million on two ads that ran over 4,300 times, and created 871.4 million TV ad impressions. Ad money was paid out to FOX, ABC and ESPN so that Boost's spots could be seen during College Basketball, "Lethal Weapon" and NBA Basketball. $14.4 million, the vast majority of its national TV ad spending for the month, was used for the commercial titled "You Get a Line." This ad features a mother so excited by Boost's free line promotion, that she gives out her family's free lines to total strangers inside a Boost Store. We do think that Boost does have one of the catchiest tag lines with "Boost makes it easy to switch. Switching makes it easy to save."
Check out the one ad that each of the five aforementioned carriers spent the most money airing by clicking on the video slideshow below.
source: iSpotTV (1), (
2
), (
3
), (
4
), (
5
),
FierceWireless