Verizon offers employees early retirement in a $10 billion cost-cutting bid
0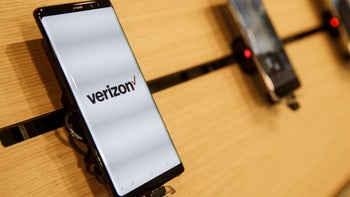 Verizon started 2012 with nearly 196,000 employees. It will end this year with less than 153,000 thanks to a fairly generous early retirement program it announced, the first of its kind in 13 years.
The severance package includes three weeks of pay for each year of service and includes all management-level staff as well, but not front office sales reps. The deadline for acceptance is mid-November, and if you want in, phasing out the early retirees is likely to be finished by the middle of next year.
The move is part of a broader cost-cutting effort that aims to save $10 billion, money that Verizon is going to need to build its 5G infrastructure as soon as possible. Most of the folks that Verizon laid out in the past few years have been from its landline and cable TV businesses, of course, and it reached an agreement with their union as recently as this July on further cuts and compensation.
There has also been some downsizing at businesses it acquired, like merging Yahoo with AOL in the
Oath
conglomerate, for instance, plus the current early retirement push is not without precedent and is actually more generous than its previous such offers to employees.
source:
WSJ
(paywall), image: Patrick Fallon (Bloomberg)