Verizon reports lowest churn rate in the industry for Q2
31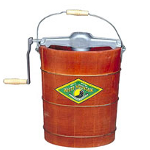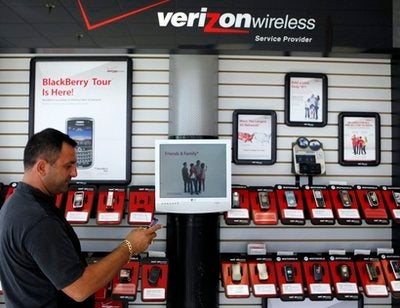 Inside a Verizon store
Verizon Wireless put out a special release on Thursday following the morning announcement of T-Mobile's Q2 earnings report. Once the nation's fourth largest carrier put out its numbers, it allowed Verizon to announce that it had
the lowest churn
in the period among the top four carriers in the States. Churn (which has nothing to do with Ice Cream) measures the percentage of customers leaving a carrier during a specified time period. For the second period, Verizon's churn rate its postpaid accounts was .84% compared to the .97% churn rate for AT&T, 1.69% for Sprint and the ugly 2.10% rung up by T-Mobile.
With 88.8 million customers. you might expect Big Red to lose a few people here and there which makes its low churn rate more impressive. The carrier says that its 4G LTE coverage, which now blankets 75% of Americans, is responsible for the
high customer satisfaction rating
. The company notes that it has invested a total of $70 billion into its network since day one, proving that sometimes you get what you pay for. Just last month,
Verizon won its third straight J.D. Power and Associates award for customer care
.
source: Verizon via
Phandroid
BASKING RIDGE, N.J. - For the ninth consecutive quarter, Verizon Wireless leads the industry in customer loyalty among U.S. wireless customers with postpaid contracts. With postpaid churn (turnover) of 0.84 percent, the company reported the lowest customer churn rate of any of the nation's major wireless providers in the second quarter of 2012.



Churn is a critical measure of customer loyalty, representing the percentage of customers who leave their wireless providers in a given period. Postpaid contract customers represent the largest customer base for the major wireless companies; Verizon Wireless reported 88.8 million retail postpaid customers out of a total of 94.2 million retail customers in the second quarter of 2012, which ended June 30. Second-quarter financial performance announcements by the nation's major wireless companies - the latest was released today - included the following postpaid customer churn rates, based on averages for the quarter:



Carrier



Retail Postpaid Churn

Verizon Wireless



0.84%

Carrier X



0.97%

Carrier Y



1.79%

Carrier Z



2.10%



Verizon Wireless leads the way with the nation's largest 4G LTE network, covering nearly 75 percent of the U.S. population; an extensive lineup of 4G LTE-enabled devices, such as the Samsung Galaxy S® III and DROID INCREDIBLE 4G LTE by HTC; as well as HomeFusion Broadband℠, which provides high-speed, in-home Internet access via the company's 4G LTE network. Additionally, customers can learn the ins and outs of their favorite wireless devices by taking advantage of free Wireless Workshops, offered in-store and online, as part of Verizon Wireless' award-winning customer care.



Verizon Wireless has invested more than $70 billion since it was formed - more than $6 billion on average every year - to increase coverage and capacity of its premier nationwide network and to add new services.



For more information on Verizon Wireless products and services, go to www.verizonwireless.com, call 1-800-2 JOIN IN or visit a Verizon Wireless Communications Store.

About Verizon Wireless

Verizon Wireless operates the nation's largest 4G LTE network and largest, most reliable 3G network. The company serves 94.2 million retail customers, including 88.8 million retail postpaid customers. Headquartered in Basking Ridge, N.J., with 78,000 employees nationwide, Verizon Wireless is a joint venture of Verizon Communications (NYSE, NASDAQ: VZ) and Vodafone (LSE, NASDAQ: VOD). For more information, visitwww.verizonwireless.com. To preview and request broadcast-quality video footage and high-resolution stills of Verizon Wireless operations, log on to the Verizon Wireless Multimedia Library at www.verizonwireless.com/multimedia.