Verizon raises the amount of data its pre-paid smartphone plans offer starting May 15th
12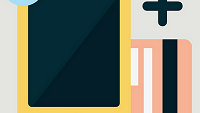 Starting this Sunday May 15th, Verizon is adding more data to its pre-paid plans. Who wouldn't want more data? The $45 a month tier will give subscribers 3GB of data, up from the previous 1GB of the sweet stuff that subscribers received. The $60 plan doubles the amount of data it comes with, from 3GB to 6GB. There is one little caveat. To get all of that additional data, you must agree to use auto pay so that Big Red can zap the monthly amount out of your bank account.
If you don't agree to the use of auto pay, the amount of data for each tier is reduced by 1GB. In that case, the $45 plan will give you 2GB of data, while the $60 plan provides you with 5GB. That still represents a bump in data for Verizon's pre-paid subscribers.
Both plans will give users unlimited talk in the U.S. and unlimited text to the U.S., Mexico and Canada. The $60 tier includes unlimited calls to Mexico and Canada. If you don't need a cellular connection, you can pay $30 a month for a Wi-Fi only plan. And if you have a basic phone, Verizon's pre-paid offer is $30 a month for unlimited talk, text and mobile web. Or, $15 a month buys you any combination of talk and text equaling 300 minutes, and unlimited mobile web.
"Whether you're just starting out with your own wireless plan or simply love to have complete control of your wireless spending, prepaid plans give you the best network on the latest phones. Prepaid plans from Verizon keep you in control without the worry of overages or hidden fees."-Rob Miller, vice president of consumer pricing, Verizon
If a pre-paid plan works better for you, check out what Verizon has to offer by clicking on the sourcelink.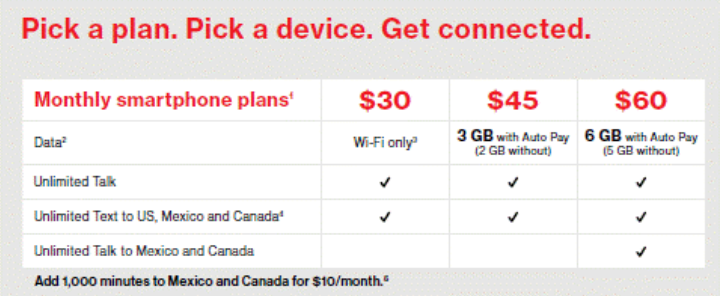 Verizon adds more data to its pre-paid plans
source:
Verizon
via
TheVerge