Verizon promises LTE in 147 markets by the end of 2011
9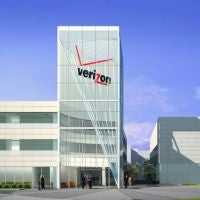 In December, 2010, Verizon announced the
39 initial markets
that would receive LTE coverage. Then in January, 2011, they announced
49 additional cities
that would receive their 4G LTE coverage in 2011. And now, they've added another 59 markets, bringing the total to 147 cities by the end of 2011.
What is even more exciting is that their press release says "at least 147 U.S. cities," so we'd like to think they're erring on the side of underestimation. David Small, CTO of Verizon Wireless, said that their LTE development "reflects the reality that the 4G LTE ecosystem is growing quickly." And that, dear readers, is the safest soundbite we've ever heard.
Beyond basic consumer applications, Small commends their 4G network for the ability to offer "advanced services to law enforcement, healthcare workers, educators, and other professionals." While we think that might be a bit dramatic, we also believe that ubiquitous 4G service will pose a serious threat to cable Internet companies.
So now that Verizon's LTE is coming to cities across the U.S., all we have to worry about is them
throttling
our data use. For a complete list of the 2011 LTE markets, visit the Verizon link below.
source:
Verizon Wireless
via
Engadget