Verizon quietly implements new policy that throttles data speeds for its heaviest users
15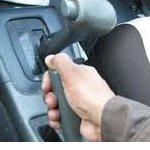 After seeing the detrimental effects that plagued AT&T's network due to the data sipping usage of iPhone owners, it might not surprise to see some out there to find Verizon implementing a new policy to throttle usage.
Now that existing Verizon customers can
pre-order the iPhone 4
, Big Red quietly enacted a new policy that might catch some customers off guard. There's no arguing that the excess amount of Android handsets running off Big Red's network is testing their capacity, but now that the availability to the iPhone 4 isn't too far away, they're going to start throttling the data speeds of customers that use up an "
extraordinary amount of data.
" In fact, there is a PDF file on Verizon's web site that goes into the specifics of the new policy that's going into effect starting today. It says:
"Verizon Wireless strives to provide customers the best experience when using our network, a shared resource among tens of millions of customers. To help achieve this, if you use an extraordinary amount of data and fall within the top 5% of Verizon Wireless data users we may reduce your data throughput speeds periodically for the remainder of your then current and immediately following billing cycle to ensure high quality network performance for other users at locations and times of peak demand. Our proactive management of the Verizon Wireless network is designed to ensure that the remaining 95% of data customers aren't negatively affected by the inordinate data consumption of just a few users."

Is it Big Red's way to stem off the potential adverse effects that can arise in the future now that the iPhone 4 is here? Time will undoubtedly tell.
source:
Verizon
via
BGR