How to set up and activate eSIM with Verizon plan on the dual-SIM iPhone XR, XS or Max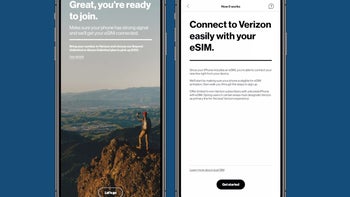 Move your existing Verizon service with a physical SIM to the eSIM by calling customer service or dropping by a store
Add a new service in the My Verizon app, and scan the QR code in the resulting email from

Settings> Add Cellular Plan

on your iPhone XR, XS or Max
You can theoretically use another CDMA carrier together with Verizon's eSIM but the second line would be data-only
Verizon Prepaid services can't be activated on an eSIM for now
Back in 2010, European carriers got pretty stirred up by Apple's intent to get even more influential, solder a SIM card into its iPhones, and allow people to flash it for use with any carrier they want via a simple app download. Well, that's what an
eSIM
is, a virtual subscriber identification module chip with no plastic surrounding it.
Now carrier subsidies are gone, and Apple finally outed its first eSIM iPhones to little backlash. Previously it had iPads and Apple Watch with the tech, but when the world's most popular consumer electronics product is involved, US carriers are now turning on the eSIM switch left and right.
Verizon just announced one of the easiest ways to set up and activate an eSIM card with your dual-SIM
iPhone XR
,
XS
or
Max
, all from the comfort of your My Verizon app. If you want, you can also move your current plan with the physical Verizon SIM card to the eSIM by calling customer service or dropping by a store. Here's what you need to do to set up new Verizon service on the iPhones' eSIM:
1. Download the My Verizon app from the App Store, tap
Join Verizon>Get Started
, and enter your IMEI number on the next page to determine the iPhone's eligibility. The IMEI can be found in the
Settings>General>About
section, copy and paste it in the My Verizon app field, you should see the "you are ready to join" screen next;
2. Needless to say, you will need a compatible Verizon plan to activate with on the eSIM card, so after entering your ZIP code and choosing a service, you'd have to tell Verizon whether to assign you a new number or if you're bringing your existing one from another carrier. That last option entitles you to a $150 signing bonus, too;
3. Go through the Account, Billing and Payment Information screens, as well as the credit check option that will need your SSN, then set up an account protection PIN, and confirm. Wait for the activation to take hold, and go to the fun part, setting up your eSIM;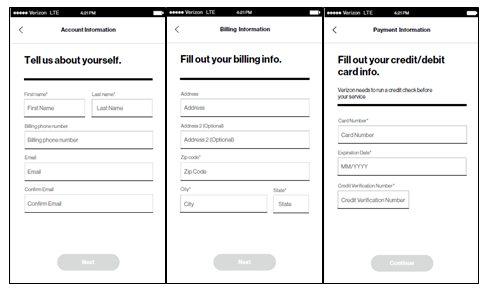 4. On your iPhone XR, XS or XS Max, go to Settings>Cellular>Add Cellular Plan, and scan the QR code in the confirmation email that Verizon has sent you;
5. Tap the Add Cellular Plan option and wait for the eSIM activation on Verizon's network which shouldn't take more than 15 minutes.
The final fun now is to re-label Verizon as your main line if you have another SIM card in your iPhone, and that's that. Once you see a "Cellular Plan Added" notification, the process of setting your new Verizon eSIM service is complete, whew!
Recommended Stories