Apple may have silently started an eSIM revolution with the iPhone XS, XS Max, and XR
20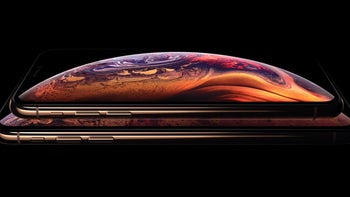 It's easy to ridicule Apple for adding dual SIM capabilities to the 2018 iPhone lineup when considering this has been a standard feature (at least in certain regions) for a number of Android handset manufacturers starting many years ago.
But it's important to keep in mind the
iPhone XS
,
XS Max
, and
iPhone XR
don't actually come with two physical SIM card slots. Well, they do in China, but everywhere else they combine a real, tangible nano-SIM tray with digital eSIM technology.

The latter was previously used on the Apple Watch Series 3, essentially allowing the wearable device to connect to a cellular network without having to accommodate a traditional SIM card.

While the "traditional" SIM card is not expected to "disappear anytime soon" for this simple reason, eSIM use could become ubiquitous in just a few years. That's according to a new forward-looking report compiled by ABI Research, with the "market-foresight advisory firm" anticipating shipments of eSIM smartphones to reach 420 million units annually by 2022.

Obviously, iPhones are likely to account for a decent chunk of that total, but companies like Samsung, Huawei, LG, Xiaomi, and OPPO could soon follow suit (as they always do), embracing what may feel like a trivial feature for consumers at a first glance.

However, ABI Research describes the eSIM "form-factor" as a "transformative technology", impacting the "entire SIM value chain", not to mention how it frees up precious space for smartphone manufacturers while vastly improving the convenience of the network activation and switching experience for the end user.
It's worth pointing out that Google actually beat Apple to the
eSIM punch last year
with the Pixel 2 and 2 XL, which weirdly enough, lacked dual SIM support.