Verizon offers iPhone promotion that gives you the newest model every year
12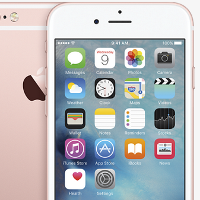 If you are a Verizon customer who just has to have the latest iPhone model every year, Big Red has a plan for you. Imagine turning in your iPhone every year and walking out of the store with the latest and greatest smartphone that Apple has to offer. What kind of evil magic has Verizon conjured up for this plan?
If you purchase the
Apple iPhone 6s
or
Apple iPhone 6s Plus
from Verizon tomorrow using the carrier's Device Payment option, you will automatically have the choice to trade in your
iPhone 6s
or
iPhone 6s Plus
for the Apple
iPhone 7
or Apple
iPhone 7 Plus
next year. With that option, your 24 month installment plan starts over on the new model. If you decide not to make the trade, you can continue making the installment plan payments on your current phone. After 24 months, that device is yours.
Verizon's iPhone pricing schedule offers the 16GB Apple iPhone 6s for $0 down (qualified subscribers only) and $27.08 a month over 24 months. The 16GB Apple iPhone 6s Plus is also $0 down, and $31.24 a month over 24 months. The 16GB
iPhone 6
is $0 down and $22.91 a month over 24 months, while the 16GB
iPhone 6 Plus
is $0 down and $27.08 a month over 24 months. Lastly, the
Apple iPhone 5s
is $0 down and $18.74 a month over 24 months.
If you're coming from another carrier, make the switch, trade-in your old smartphone, and get up to $400 from Verizon in the form of a $300 gift card and a $100 bill credit.
source: Verizon (
1
), (
2
), (
3
)