Verizon offering T-Mobile spectrum trade if cable deal passes approval
2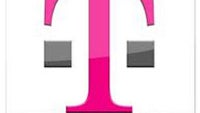 Verizon's 4G LTE roll out has put the carrier in the lead in terms of LTE coverage, but it has also created the need for more spectrum and Verizon quickly moved in that area by signing a deal with three major cable providers to buy AWS spectrums from them in a huge deal. For T-Mobile, though, the nation's fourth largest operator largely relying on AWS for its existing network, this could have hurt competitiveness and left it with no options to expand its network.
This led to the Verizon deal with the cable companies getting the special attention of the government, and now the nation's largest carrier is ready to sell some of its AWS bands to T-Mobile if it gets the government's nod of approval on the cable company frequency deal. The smaller carrier will also trade in some of its AWS frequencies in exchange.
T-Mobile has so far been against the Verizon deal with cable companies, but this offer could well change its position. Now, TMo is saying that the new deal with Big Red will aid in strengthening the upcoming T-Mobile LTE service.
Moreover, TMo also clarified which regions would benefit from the spectrum trade and those are big metros like Washington DC, Philadelphia, Detroit, Seattle and others.
"This agreement will provide T-Mobile with critical AWS spectrum, enhancing both network capacity and performance and allowing us to meet the growing consumer demand for 4G mobile broadband,"
T-Mobile's chief executive officer Philipp Humm said in a statement. The CEO now says he anticipates FCC's approval of the deal later this summer.