Verizon launching the Motorola (Moto) Luge on August 28th
12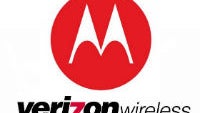 Last week, we heard that there were
8 smartphones
in Motorola's lineup for the holidays, but it turns out that there is one more that we didn't know about before. News just broke that Verizon will be launching a device called the Motorola Luge, or Moto Luge, and the device will be hitting store shelves on August 28th.
One possible reason why this one wasn't in the info we got earlier is because the Luge will be a device exclusive to Verizon and marketed to its prepaid customers. There isn't a ton that is known about the device, but
TKTechNews
has been able to get a partial screenshot of a Best Buy listing for the Luge. It will include LTE, run Android 4.4.4, and it will cost $199. The listing also mentions a "large vivid display", but it is unclear what exactly that will mean. It also mentions something called "Moto Aware", but again, we don't know what that is.
The craziest thing about this story is that this device is expected to be released in just four days time, and we're just hearing about it now. From the price, we are assuming the device will be a bit of a step up from the Moto G, but we don't know any of the specs of the device yet. We'll keep you posted when we do find out.