Verizon is prepared for Hurricane Harvey as the storm targets Texas with 125 MPH winds
3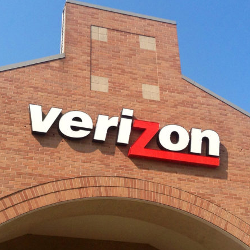 With the powerful category 3 hurricane named Harvey heading toward Texas, Verizon Wireless is making plans to keep its cellular network up during the storm so that those affected by the 125 MPH winds can make emergency calls and stay in touch with others. Verizon has improved its network in Texas since the 2016 storm season by adding capacity to cell sites. It also fortified its pipeline along evacuation routes.
Verizon also installed new network services in locations where keeping a line of communications open would be important during a storm. According to Big Red, these locations include "hospitals, government and emergency facilities, high-traffic public venues and other key locations." In areas where hurricanes are more likely to happen, Verizon has actually put some of its equipment on stilts.
With hardened shells for protection from the storm, Verizon's "switch" processing centers generate power and offer back-up and redundant operations to make sure that Verizon can provide its customers in Texas with the ability to connect to its network.
"We work hard all year-round to ensure the strongest network and provide the most advanced, reliable service to our customers when they need it most. We take this responsibility seriously, and our Network team takes great pride in providing the best network experience, especially in and after severe weather."-Leo Perreault, executive director for network assurance, Verizon Wireless. "
In addition, Verizon is also doing the following to keep a strong and reliable signal for those affected by Harvey:
Preparing emergency command centers in the case of a storm or other crisis.
Readying the company's fleet of mobile equipment including of Cells on Wheels (COWS), Cells on Light Trucks (COLTS), and generators on a trailers (GOaTS) that can be rolled into hard-hit locations or areas that need extra network capacity.
Pre-arranging fuel delivery to mobile units and generators to keep the network operating at full strength even if power is lost for an extended period of time.
Topping off and testing generators and battery backups in cells sites.
Coordinating with local, state and federal emergency services so they have the communications services they need.
Pre-positioning emergency equipment, setting up our local switch location to house our 24x7 command center.
Using the newest technology such as unmanned aerial vehicles to survey tower damage after a storm.
Weather forecasters expect Harvey to touch down in Texas shortly.
source: Verizon