Verizon disappointed that iPhone 5 didn't come out in June
19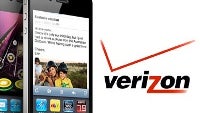 June had a special place in the hearts and calendars of Apple fans until this year when Cupertino broke some hearts by not announcing a new iPhone in accordance with its usual yearly routine. But Verizon and its chief financial officer were also disappointed:
"Obviously we're disappointed that the iPhone 5 didn't come out in June … we continue to prepare for it and when that comes we'll be ready,"
Fran Shammo shared his thoughts on a webcast this week.
The executive also said that it's
likely
for the next-gen iPhone
to make an appearance this fall
, but don't take this for granted – Shammo himself was cautious and mentioned that he "isn't ready to stake his life on it." At least this vaguely confirms what most rumors focus on – a launch expected either in September (the latest rumor pin-points
September 7th
, so here's to hoping) or October.
Verizon's iPhone 4
has enjoyed vibrant sales of 2.3 million units in the second quarter, which is actually the first full trimester of iPhone availability on Big Red. The company's CEO at the time Lowell McAdam had also said he expects the next iPhone in June or July, but those expectations didn't materialize.
The latest talk on the street envisions not one but
two handsets launched
, with the second one expected to be completely cloud-based, which would allow dropping the cost to $400 for carriers. This rumor comes from "sources connected to Apple," but we wouldn't bet on its veracity. We're dealing with Apple, after all, so until Cupertino releases it we probably won't know anything for sure until the official launch... at least if another iPhone doesn't show up in a random bar that is.