iCloud based iPhone rumored to arrive with the iPhone 5
6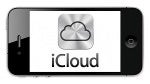 We can't stop iPhone rumors any more than we can stop the seasons or the tides, especially when those rumors focus on the mythical low-cost iPhone which consumers have been calling for since the iPhone first launched. The newest rumor comes from Apple 'n' Apps Trevor Sheridan, who says he spoke with 3 sources "connected to Apple". Not the most to work with, but it'll have to do.
The rumor has it that Apple will have a low-cost iCloud iPhone launching along with the iPhone 5. The idea is that Apple will cut costs by using some of the same internal hardware as the iPhone 4, and much smaller amounts of internal storage (possibly only about 8 gigs max), so the phone will have to rely on the newly released iCloud service. Apple is said to be aiming for a $400 carrier cost, meaning that carrier subsidies would put the iCloud iPhone at free on a 2-year contract, while the better specs on the iPhone 5 would hit the $200 on a 2-year contract price point.
The idea makes sense from a consumer perspective: you get a lower cost iPhone that still has solid specs. Trevor's source likened it to the difference between a MacBook Air and MacBook Pro, although that analogy doesn't quite hold up. The one big issue with this idea: there's no iCloud music or video streaming, so anyone who bought this iCloud iPhone wouldn't have any incentive to buy music from iTunes. Rather, they'd go with non-Apple services like Spotify, Rdio, Hulu, or Netflix. If Apple were fine with users having an iPhone that could essentially only store apps, a few gigs of internal storage would be fine. But, having to constantly be syncing music or video to cope with the limited storage seems like an annoyance that goes completely against Apple's philosophies of making everything easier for users.
However, it is certainly possible that there is a market segment that doesn't need more than 8 gigs of internal storage. We're just not sold that Apple finds that market particularly worthwhile given that Apple has never been known to aim for the low-end market with the exception of the iPod Shuffle.