FCC approves AWS deal to Verizon as long as it goes to T-Mobile soon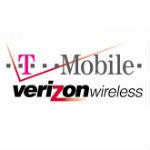 The Federal Communications Commission officially approved Verizon's bid to buy a large amount of AWS spectrum from cable companies yesterday. This paves the way for the spectrum to be moved along to T-Mobile. The deal includes a few different transactions. Verizon is purchasing spectrum from Cox and SpectrumCo, which is a joint venture that includes various subsidiaries of Comcast, Time Warner Cable, and Bright House Networks. The deal also includes spectrum swaps between Verizon and Leap, as well as Verizon and T-Mobile.
There are also a few conditions as part of the deal. The spectrum transfer with T-Mobile has to be completed within 45 days of the completion of the deals between Verizon and Cox/SpectrumCo, and Verizon and Leap. Additionally, Verizon must put the spectrum it is acquiring to use. Within 3 years, Verizon must provide coverage to 30% of the population in the areas acquired, and within 7 years, it has to cover 70%. Lastly, Verizon must continue to offer roaming in areas that it is acquiring.