Verizon delaying HTC One release for "testing", could this sink HTC?
48
This article may contain personal views and opinion from the author.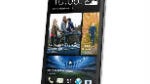 This definitely isn't the first time that Verizon has delayed a release of something Android related in order to perform "testing", and it probably won't be the last, but this time is a much more dire situation for those involved than a couple of months waiting for an Android software update. This time around, the delay could have a serious impact on HTC, and could be trouble for the company.
HTC has been a company that has been somewhat on the brink for a while now. Despite putting out some really great hardware with the HTC One X last year, the Taiwanese company has continued to slide in the smartphone market. As such, this year's HTC One has been regarded as something of a hail mary attempt by HTC to regain some market share. The hardware of the HTC One is amazing, and even if you don't like BlinkFeed, it's still Android, so you can effectively hide what you don't like. The trouble is that HTC was almost definitely hoping to get a jump on the market before Samsung's Galaxy S IV comes out and in all likelihood makes consumers forget that there are options aside from the Galaxy S line (as has happened in previous years).
We heard earlier today that the HTC One is still planned for release at the end of the month on AT&T, Sprint, and T-Mobile, but the new word is that Verizon will be delaying the release of HTC's new flagship. The report from
AllThingsD
says that
Verizon will be delaying the HTC One launch by "a month or two" because the device is still in Verizon's "testing" process
. This has nothing to do with reports that Verizon would be rebranding the HTC One as the
HTC DROID DNA+
like we heard yesterday.
SlashGear i
s reporting that an inside source has confirmed that Verizon will release the device as the HTC One, without changes.
We may not know exactly when the Samsung Galaxy S IV will be released, but it is expected that the S IV will hit the market within the next few weeks, so this delay could completely erase any head start that HTC had been hoping for. Now, HTC will have to deal with not only being outspent by a huge amount on
advertising by Samsung
, but with having the HTC One release to the largest carrier subscriber base in America delayed by "a month or two".
Perhaps it wouldn't have made much difference anyway, but HTC has put together a very attractive package with the HTC One, and if nothing else, it's the kind of device that has a fighting chance just on looks alone. But, looks don't matter if you're not on the shelves. Maybe the HTC One will be able to generate enough buzz internationally, and on the other major US carriers to make up for this delay, but it seems to us that it's more likely that customer attention will simply flip to Samsung starting tomorrow. That could be disastrous for HTC, and could kill the company's efforts to make a comeback.
Recommended Stories