Verizon cuts price to share 10GB of data by 20%
17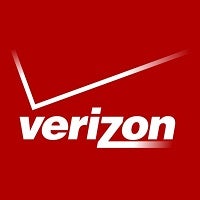 Starting today, Verizon cut the price of 10GB of shared data by 20% to $80. The pre-sale price was $100. The nation's largest carrier also reduced the price to share 15GB of the sweet stuff, from $110 to $100. Verizon also raised by 50%, the amount of data that families can share for $40, from 2GB to 3GB. This was in response to AT&T's price cut announced Friday. The carrier cut the price of a 6GB shared data plan by $10 or 13%, to $70 a month.
Despite the price cuts by Verizon and AT&T, Sprint remains the cheapest option for shared data among the nation's four top carriers. Sprint is offering 20GB of shared data for just $100. That happens to be double the 10GB of data that T-Mobile allows you to split for the same price.
In addition to cutting the price of data, Verizon has announced that it will award a $150 bill credit for each customer moving his phone number from his current carrier to Verizon. For a family of four, that would mean a $600 credit that could be applied toward the monthly bill. While the offer is for a limited time, a company spokesman said that no ending date for the program has been decided on.
source:
CNN