Verizon cuts price of Yahoo acquisition by $350 million, deal to close next quarter
5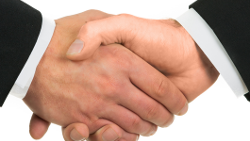 Verizon and Yahoo have announced that because the latter had been hacked twice, the price of Verizon's acquisition of the once proud internet company will be reduced by $350 million. That means Verizon will pay $4.48 billion for the company,
down from the originally announced $4.83 billion
. Yahoo had been hacked in 2013 and 2014 with the first one affecting over 1 billion Yahoo subscribers. It is considered to be the largest hack ever reported by a corporation. Yahoo will be responsible for any liabilities related to shareholder lawsuits and regulatory fines arising from the hacking, and both companies will share future legal costs.
Once the deal closes in the second quarter, Verizon will take ownership of Yahoo's email platform, apps, websites and all advertising technology. Some of the more well known properties moving over to Verizon include Yahoo email, Tumblr, Flickr, Yahoo Sports and Yahoo Finance. The remaining assets of Yahoo will mostly consist of a 15% stake in Chinese internet giant Altaba (valued at $35 billion) and a 35.5% stake in Yahoo Japan. These
will be spun off into a company called Altaba
. The board will be cut from ten members to five, and CEO Marissa Mayer will resign.
"We have always believed this acquisition makes strategic sense. We look forward to moving ahead expeditiously so that we can quickly welcome Yahoo's tremendous talent and assets into our expanding portfolio in the digital advertising space."-Marni Walden, president of product innovation and new businesses,Verizon
For Verizon, the deal gives them a chance to compete for mobile advertising dollars, a business that is currently dominated by huge corporations like Alphabet's Google and Facebook. Verizon started on that path in 2015
when it purchased AOL for $4.4 billion
.
source:
USAToday