Verizon considers pulling out of Yahoo deal due to hacking
9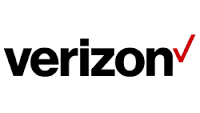 You might remember that this past summer,
Verizon spent $4.8 billion to buy Yahoo
in an effort to build a strong online presence that takes the company beyond Go90. However, the deal has yet to close and with fresh reports that as many as 1 billion Yahoo accounts have been hacked, there is a real danger that Verizon will decide to walk away from the acquisition.
Verizon has formed different groups to deal with the situation. One, led by AOL CEO Tim Armstrong, is looking at various ways to integrate Yahoo with Verizon. Another group is looking at the hacking and is determining what Verizon's options are. Another team led by Verizon General Counsel Craig Silliman, is examining the fallout and will decide whether Verizon should just walk away from Yahoo, or renegotiate the purchase price. Verizon's goal is to make sure that any financial fallout from the hacking ends up on Yahoo's doorstep.
Verizon, which was hoping to close the deal in the first quarter of 2017, says that the deal still makes sense as the company hopes to build a large mobile media and advertising giant. The Verizon Wireless unit is the largest wireless carrier in the U.S.
In the past three months, Yahoo has disclosed that it has been hacked twice, with the most recent announcement that approximately 1 billion accounts were broken into in 2013. The information that could have been stolen includes names, e-mail addresses, phone numbers, birth dates, passwords and security questions and answers.
source:
Bloomberg