It's official: Verizon buying Yahoo for $4.8 billion, announcement coming Monday
18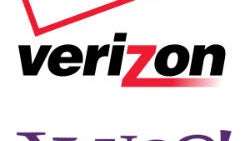 The mess of Yahoo! finding the right company to buy its failing assets has been a long and drawn out process, but it appears to be coming to an end. As we heard the other day, Verizon has come out as the winner of the Yahoo! sweepstakes. The word is that the official purchase price will be $4.8 billion, just under the
reported $5 billion
price tag.
According to the
Wall Street Journal
, that purchase price will include both Yahoo!'s core internet business as well as its real estate in the physical world. Of course, that price is somewhat hard to read. On one hand, Yahoo!'s current market cap of $38 billion is approximately double what it was when
Marissa Mayer
first took over the company back in 2012. But, on the other hand, Yahoo! had a (very brief) peak market cap of over $100 billion back in 1999/2000, and even had a peak market cap of around $49 billion during Mayer's term as CEO.
The real question now is what Verizon plans to do with Yahoo!'s technology, properties, and brand. Verizon has been working on building a digital media business and Yahoo! could help with that to a certain extent, but Yahoo!'s own digital media offerings haven't been terribly successful.
The official announcement of the deal is expected tomorrow, Monday July 25th, so maybe we'll get more information then.