Verizon's LTE launch results in very few speed bumps, Big Red to move toward tiered pricing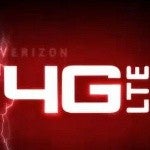 A senior Verizon executive has gone on record to say that the roll out of Big Red's LTE network has resulted in less speed bumps than she has expected.
Nicola Palmer, Verizon Wireless VP of Network Operations says on the subject:
"Frankly I expected some speed bumps. The surprise here to me is the speed bumps were very few and far between and they didn't do any damage to the undercarriage."
She said that the most difficult part of Verizon's LTE deployment was that the US carrier had to renegotiate the terms under which it uses parcels owned by other people - parcels where its cell towers are located.
However, it's probably more important for us as end consumers that Nicola Palmer is yet another senior official at Verizon who says the plan that offers
unlimited data is not to last forever
, as the carrier is to move toward tiered pricing:
"Unlimited billing on data is simply unsustainable for the industry."
source:
All Things Digital