Verizon chooses Ericsson and Alcatel-Lucent to construct the first 4G network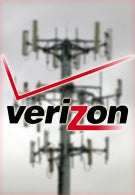 Today, at the MWC, Verizon's chief technology officer, Dick Lynch, announced the vendors Verizon will be using for the rest of 2009 and 2010 in its venture of establishing the first 4G network in the United States. Those companies that will participate will be Ericsson and Alcatel-Lucent, which are sure to make a good use of the task. Alcatel-Lucent itself is still struggling to reorganize its business after the unpleasant post-merger period. However, in the mean time, a few other companies were ignored, since they have taken part in the trials with Verizon and Vodafone but were not selected for the process of building the network. These are Nortel Networks, Motorola, Huawei Technologies and Nokia Siemens Networks.
For the future network, Verizon will use the 700MHz spectrum that it has recently purchased.
source:
TheWallStreetJournal