Verizon branded LG G3 press render surfaces, logos abound
31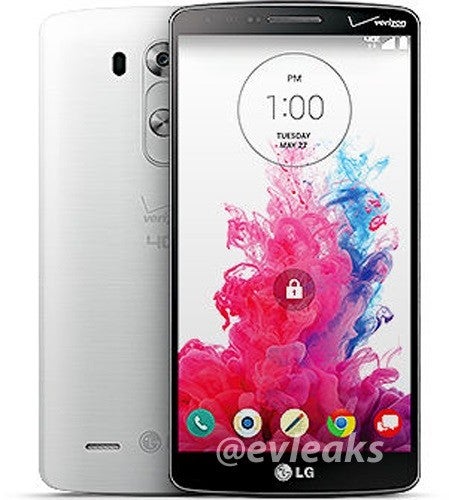 We are just days away from
LG presenting its latest flagship
, the G3. At this point, everything is pretty much official, the rest is all a show with some details added to clean up the edges.
Like the
HTC One (M8)
before it, the
LG G3
has seen an exponential expansion of
pre-announcement leaks
, and that pretty much leaves everything else up to formality. Even LG has been revving up the excitement with some teaser videos to keep us occupied.
Of course, until we hold the LG G3 in our hands and get to use it, we will not be satisfied, and we are pretty certain that many of you feel the same way. With that out of the way, Verizon customers should not be surprised that their LG G3 smartphones will have a bit of branding added to them.
When you are the biggest kid on the block, chances are you are not shy, and Big Red is not shy. Just like a lot of folks groaned at how Verizon managed to brand itself
all over the Samsung Galaxy Note II
, and on the
LG G2
, despite the small bezels, subscribers that pick up a G3 will find the same amount of branding painted on front and back of their device.
One good thing we can take from this latest render from @evleaks is that unlike the Verizon branded G2, the LG G3 will retain the same physical form factor, no difference in buttons or appearance. That should make accessory makers happy.
Since many of us put our devices in a case anyway, this is probably not a big deal. Just remember, Verizon does not want you to forget about them, ever.
source:
@evleaks