Verizon axes top shared data tier, is making a heavy internal push to promote Share Everything plans
99+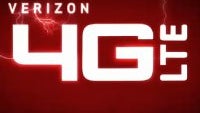 When Verizon
first announced
their Share Everything plans, they advertised plans for up to 10GB of data, but they actually had 20GB and 30GB plans available. We've received word from a reliable insider that Verizon has decided to kill of its 30 GB shared data plans and is alerting employees to the change in policy. Presumably they are either concerned about how many people were selecting the plan (and thus network congestion) or worried that savvy customers were improving the economics of the plan in their favor too much by signing up 15 "family members" to the plan (ok, probably it would be small businesses).
Whatever the reason, you will have to purchase data a la carte if you need more than 20 GB. Another tidbit passed along to us is that Verizon is making a massive internal push with sales associates to promote the Share Everything plans – employees are getting rewarded for switching people to the shared data plans at the same rate as they would normally get for extending a contract. We were told that employees who are successful at switching customers over are in line to make "quite a bit of money".
We've
written before
about why Verizon is so intent on shared plans, with the biggest perk being that customers may feel like they are getting a deal when they give up their grandfathered unlimited data plans (and
give them up you will
, sooner or later). Depending on how much data your family uses, you may actually stand to save some money (especially as you add tablets or other non-voice devices).
Just be sure to educate yourself ahead of time – log in to your account (or look at a My Verizon app on your phone) and find out how much data you and everyone else that will share the plan uses on average. Then check out an online calculator or a comprehensive list of deals to find the best deal before you go to the store. Verizon sales associate will be more than happy to help you, but some of them may be more interested in their own pocket books than they are in yours, so get informed before you go!
Recommended Stories