Verizon to axe 'grandfathered' unlimited data plans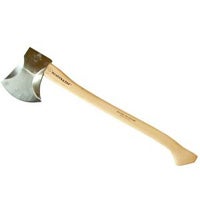 If you've been clinging on to your unlimited data plan from Verizon ever since it made the switch to tiered services, Big Red will be coming to pry your precious from your hands. At the Global Technology, Media and Telecom Conference in Boston, Verizon CFO Fran Shammo stated that Verizon intends to sunset grandfathered unlimited data plans for good.
Those that were grandfathered in were existing 3G customers before Verizon made the switch to its data plans. Shamoo says that as these 3G unlimited customers transition to 4G LTE service, they will have to purchase Verizon's data-share plan that it plans to unveil this summer. "Everyone will be on data share," he said.
The specifics of this new plan have not been detailed as of yet, but it seems that those with multiple lines on an account, such as families and business, will see the greatest benefit. Shamoo said, "If I can add as many devices as I want, that is more efficient from a family perspective and a small business perspective," making it seem evident that this plan will be a single price for the account and all lines will share the data cap.
"A lot of our 3G base is on unlimited," Shammo said. "When they migrate off 3G they will have to go to data share. That is beneficial to us."
Of course it is. As far as benefit to the customer, until pricing and caps are released, it is hard to tell where this deal falls in terms of value, particularly how much of an effect this will have on individual line customers.