Verizon adjusts its pre-paid plans by adding more data; video streaming limited to 480p
10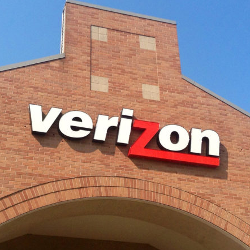 Verizon has announced some changes to its pre-paid offerings starting on June 6th. On that date, Verizon's pre-paid service will consist of five different tiers: 3 GB of high-speed for $40 a month, 7 GB of high-speed data for $50 a month and 10 GB of high-speed data for $60 a month. The carrier already has a tier with unlimited high-speed data for pre-paid subscribers priced at $80 per month. With these new plans, some old features remain available such as Carryover Data. Those with a record of paying on time can bank unused data for a month, and use it the following month. Always on Data allows users to stay connected, albeit at 2G speeds, even when the subscriber has emptied his bucket of data. And Verizon's pre-paid plans allow subscribers to share their data connection by tethering their phone using a mobile hotspot.
However, Verizon is capping streaming video for all of the plans at 480p. And once the subscriber's data cap is surpassed, the data speed drops to 128kbps for the remainder of the month. A slow down in data speed will also occur during periods of heavy traffic.
Verizon pre-paid means no credit check and no long-term contracts. And no longer does pre-paid mean that you have to use an outdated handset. Verizon pre-paid will work with phones like the
Apple iPhone 7
, the
Google Pixel
and the
Samsung Galaxy S8
to mention a few.
Verizon has an incentive for those who want to switch to Big Red. For a limited time only, port your number over to Verizon, activate one of Big Red's pre-paid plans, and you'll get a $100 credit (paid after the second month of service is paid).
source: Verizon