Verizon Wireless closes three call centers as 3,100 get pink slip
54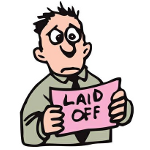 The smartphone industry has been in a growth mode despite the tough economy. But even though you might be selling tons of handsets and locking up new and existing customers to two year contracts doesn't mean that you can't do better. Even the number one mobile carrier in the States needs to
make some adjustments to improve the bottom line
, especially when your master is those investors on Wall Street who want to see you squeeze blood from a rock.
The call centers involved are in
Bellevue, WA
,
Southfield, MI
and
Houston, TX
. No reason was given by Verizon for this action. When you consider that the company
added 1.5 million net retail subscribers in the fourth quarter
, the most in three years, you wonder what was the thinking behind the closings and pink slips. Sure the bottom lime showed that the company lost $2.02 billion in the period, but t
hat was after a $3.4 billion charge for a pension plan revaluation charge
. Data revenues surged.
What might be the problem is the price of the stock which has been trading between 34 and 40 for the last year, basically going sideways. If the layoffs and closings can improve profits, the hope is that investors will see this growth and start buying Verizon's common stock. If there is another reason for what Verizon has done, it might be good public relations to announce it.
source:
Phandroid