Verizon's CEO on the mega merger of T-Mobile and Sprint: 'We don't care'
10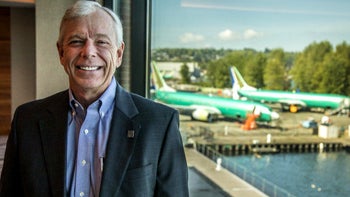 Verizon's CEO Lowell McAdam is cool as a nightly breeze when it comes to the looming merger of Sprint with T-Mobile, under the auspices of a...
new T-Mobile
. Pressed to comment on the eventual deal, which will make the third-largest US carrier almost as big as AT&T, and will realize cost saving synergies of up to $64 billion, Mr McAdam was nonplussed: "
We frankly don't care
." Verizon's
5G efforts
are way ahead of the competition, he mentioned before an annual meeting, so the carrier can feel pretty confident about any movers and shakers in the wireless space resulting from the proposed deal.
The largest US carrier has no plans to put anti-trust, or any other kind of objections in front of the merger, and is simply taking a wait-and-see approach. "
We don't have a point of view on whether it goes through or it doesn't
," added Verizon's CEO. Sprint and T-Mobile are selling the merger as the best thing that will happen to the 5G rollout since, well, the 4G rollout, as you can see in the joint video of the two CEOs above.
A merger effort was once blocked by President Obama's White House on the premise of limiting competition, consumer choice, and the potential for raising prices, and if we get a Democratic President in two years, the result is likely to be the same. The current White House is much more likely to let a merger go through, plus there is a short window to do it, before the next FCC spectrum auction hits in November, and all carriers are forbidden to talk deals and mergers before the results are disclosed. This time may be the charm to have Sprint gone for good, but Verizon is either playing it cool, or honey badger don't care indeed.