Verizon is riding high on Apple Watch activations
1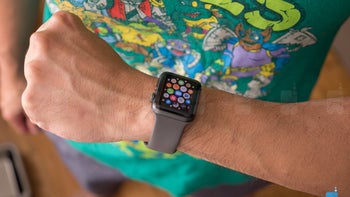 Apple Watch is the world's most sought-after smart wearable, with 8 million pieces shipped just in the quarter after the
Series 3
model with cellular connectivity was introduced. That's more than any other wearable in any category, including the low-end gear made by
Xiaomi
, or the popular ones by
Fitbit
, for instance.
That star status for the Apple Watch in the wearable industry popularity also seems to be a boon for carriers, as they want $10/month to maintain a separate connection on your timepiece, and most users are willing to pay it, it turns out. Verizon, for instance, said at its quarterly results press conference that "
we gained 260,000 post-paid net ads, consisting of phone losses of 24,000 and tablet losses of 75,000, offset by 359,000 other connected devices primarily wearables
," indicating where the good winds are blowing.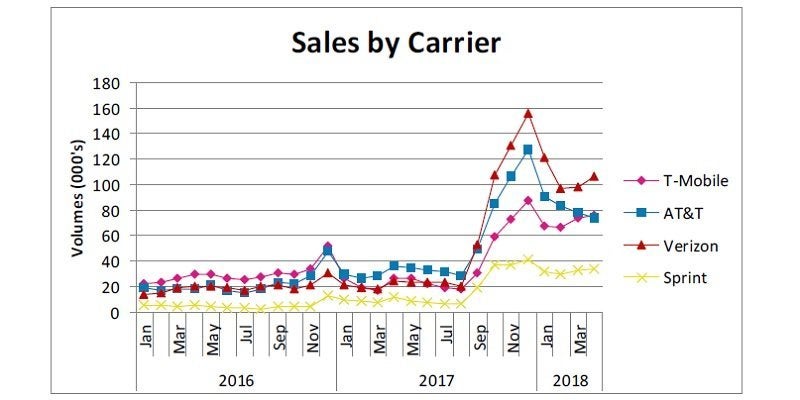 Looking at the chart above, Verizon has indeed benefited from the Series 3 introduction, as it is selling hundreds of thousands of Apple watches per month, and, even if the monthly outlay is just a tenner for their users, it is starting to add up for the carriers' bottom line.

After Verizon, AT&T is the second-largest Watch seller, which is explicable, given that these two are the largest US carriers, but all are offering the ability to link your main phone number to your wearable, and benefit from the inter-connectivity, positioning carriers as the go-to place if you are eyeing an Apple Watch for timekeeping, fitness tracking, or
life-saving
purposes.