Various fixes bring 4G back to HTC Sensation 4G after Ice Cream Sandwich update wpes it out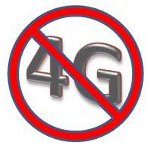 Android 4.0 update was being disseminated to their phone
. But that was before many of them discovered that the update marked a
change in the carrier's mobile hotspot policy
which now requires users to pay to use the feature. In addition, many HTC Sensation 4G owners found out that the Android 4.0 update
took away 4G connectivity
for the phone.
You can't do anything about T-Mobile's change in policy for tethering, but there are a few fixes you can try to
regain 4G service on the HTC Sensation 4G
. One simple fix requires you to head to network settings and switching to WCDMA/GSM Auto if it isn't already selected. If it is already selected, or doesn't work, you can try disabling mobile networks for a few seconds and then turn them back on. And if that fails to connect your unit with the T-Mobile's 4G HSPA+ network, try toggling to turn on airplane mode and then turning it off.
Right now, there is no word on whether or not this bug will require a software fix from HTC.
source:
TmoNews