Vainglory update 2.1 brings new Blitz mode, new hero skins, gameplay changes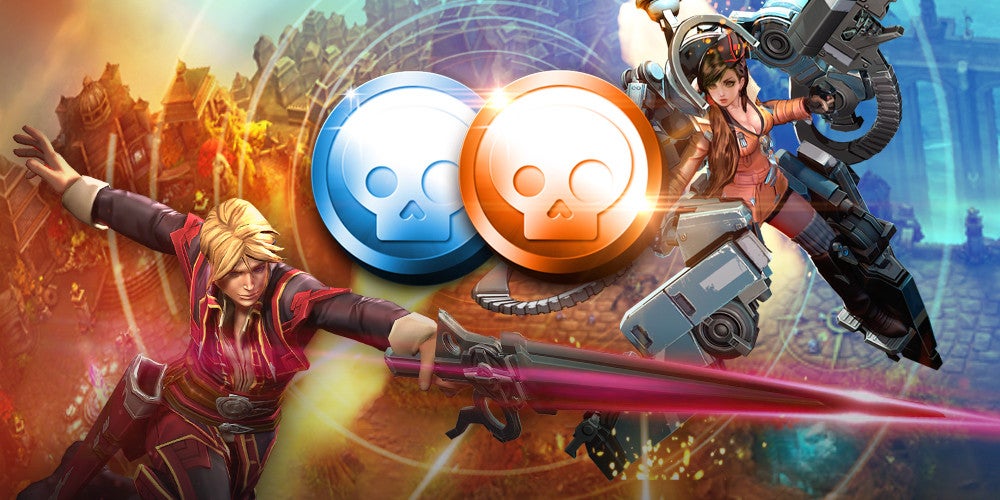 The folks over at Super Evil Megacorp don't look so evil, as the company behind the popular
MOBA Vainglory
has just announced a new update is now available on both the Android and iOS platforms.
After successfully releasing Vainglory 2.0
back in December, the developers are now fine-tuning some of the gameplay mechanics introduced with the previous major update.
So, update 2.1 brings a couple of gameplay changes made to the Halcyon Fold, hero bounties, item and hero balancing, skin preferences, as well as some crystal miner updates. But that's not all, of course.
In order to celebrate the Lunar New Year, the Halcyon Fold has turned festive, so don't be shocked to see red paper lanterns, fireworks and golden statues decorating your base of operations.
More importantly, there's a new Blitz mode beta, which is a new gameplay mode for
Vainglory's first five-minute sessions
. According to developers, this is the game's first mode to have a countdown timer and a definitive end, as players either reach 15 points or run out of time.
Furthermore, the epic mystery chest now offers players the chance to get any hero or skin in the market; that includes all the Special Edition skins that usually require massive amounts of Opals. Keep in mind though that the mystery chest that's already in the game will be renamed to the Rare Mystery Chest.
Another new features introduced in the game is the
Vainglory Supporter Badge
, which players can receive if they've bought ICE in the past 30 days. There will see a new signifier on the VS screen of every match to showcase the badge.
Last but not least, there will be new hero skins added like "Wuxia" Ozo (rare) and "Gladiator" Lance (Epic). Vainglory update 2.1 has already been released in the App Store and Google Play, so make sure you check it out.