Vainglory, the game seen on Apple's keynote, is developed specifically for touch controls and is coming soon-ish
2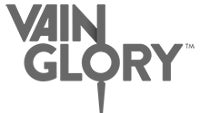 If you've watched yesterday's Apple keynote, you probably remember that there was this strange new game, which was used to showcase the iPhone 6's graphical prowess. It was a MOBA (Multiplayer Online Battle Arena), it looked impressive, and it probably peaked the interest of MOBA gamers worldwide. The game in question is called Vainglory and is being developed by indie studio Super Evil Megacorp.
Now, if you are unfamiliar with the MOBA movement – it is only, oh, one of the most popular game genres as of late. It owes no small part of its popularity to the fact that most MOBA games are free-to-play and
usually
do not employ pay-to-win tactics; rather – players can spend money for purely cosmetic items, in order to show their support and devotion to the game, or in other cases – players can pay to get early access to new game characters, but those soon become available to the free-playing crowd, as well.
Of course, a game being free does not guarantee its popularity – definitely not in the scale that MOBA games have it. What draws players to the genre is the fact that, by definition, MOBA games are hardcore-oriented. Titles strive to bring a large number of selectable characters and equippable items, creating thousands of possible combinations for players to explore. The learning curves are usually steep and brutal, and many gamers have a love-hate relationship with their MOBA game of choice.
In a nutshell – a MOBA match pits two teams against each other, usually – each consisting of 5 players. Each player controls their own hero, with a bird's-eye-view on the battlefield, much like in a strategy game. The heroes gain experience throughout the match and get unique skills with each level. Each team controls their half of the map and tries to expand their controlled territory. The two warring bases are connected via (usually) 3 pathways that go from one end of the map to the other (they are called lanes). Besides heroes, the game also spawns "minions" for each side, who are not player-controlled. Minions automatically move across the lanes and attack the opponent's minions and, eventually, their base. The ultimate objective in every match is to reach the heart of the enemy's base and destroy the central structure there. You do that – you win; enemy destroys your heart-structure – you lose.
Now, back to Vainglory – Super Evil Megacorp claims that it aims to bring the well-known MOBA experience from the PC games to mobile gaming, taking special care to make touch controls feel natural and comfortable. This would be welcome for mobile gamers, as most other MOBAs for touch devices are pretty bad – shallow in gameplay experience, the choice of heroes being extremely limited, unless you pay up, and the in-game items being less than diverse. Vainglory's developers claim that the game will be free-to-play and that gamers will be able to unlock content by playing through the game normally, but will also have the choice to pay and unlock things faster. This, of course, could end up being a pretty bad flop, since the developer could easily overdo the amount of effort it takes to progress when playing for free, thus – turning away a lot of players.
The game has been minimized a bit, compared to the usual MOBA mold. It is 3v3, instead of a 5v5; there is also just one lane, instead of the usual 3, situated at the north-most part of the map, leaving the south and center to be entirely taken up by a jungle, where players can try to outmaneuver and outsmart each other. The jungle also holds strategic facilities – 2 minion mines, capturing which will strengthen your minions, a gold mine, to give you more gold, and a "Kraken" – a large creature, which you can subdue and force to fight the enemy, if you defeat it in battle first.
The game is currently available in parts of Southeast Asia, where players help test the initial releases. Super Evil Megacorp says that, come October, the game will roll-out slowly, starting with Southeast Asia, Australia, and New Zealand and gradually move to international release. A quick glance at the game's website shows us that there are currently only 8 choosable heroes, though we assume that number would grow in the months to come.
If you can't wait to get some MOBA goodness on your iPad, you should check out Fates Forever – it is another ambitious title that reached international roll-out just recently. If you are on the iPhone, and the sudden MOBA hunger strikes – you can try and satify it with titles such as Heroes of Order and Chaos, or the much more fast-paced Solstice Arena.
As far as Vainglory goes – we're gonna have to wait a bit, unfortunately. Initially, it will be available for iPad (iPad 2 and up), with promise for "more device support over time" to be added. The developers emphasize on the fact that they created the game with
large screens
in mind, so this may mean iPhone 6 Plus support, though the verdict is still out on the smaller-screened models. If you are interested in the game – do check out the teaser, tutorial videos, and slightly racist trailer, embedded below.