VP of iOS, Scott Forstall, will also testify at the Apple vs Samsung trial
5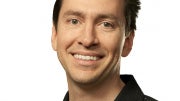 Apple has submitted its latest list of witnesses and among the others we find the name of

Scott Forstall - Senior Vice President of iOS Software

at Apple. He will be testifying right after Phil Schiller, Apple's
Senior Vice President of Worldwide Marketing.
Schiller took the stand this Tuesday, but his testimony was cut short, because the court had to wrap it up. When the proceedings resume on Friday, his testimony will continue, and depending on how long it takes, we might see Scott Fostall take the stand as early as this Friday. Scott Forstall is a key figure in Apple and in this trial. He's basically in charge of iOS, which includes some design elements that Apple claims Samsung has copied, like the 4x4 app icon grid and the dock of 4 favorite apps at the bottom. It'll be interesting to see if he shows the court screenshots of some older, unreleased versions of iOS, which we haven't seen before, similarly to how designer Christopher Stringer
brought a few device prototypes
for his testimony.
Scott Forstall was once
profiled Apple "CEO-in-waiting"
, as a number of his character's traits have been found to be pretty close to those of Apple ex-CEO Steve Jobs. For an instance, Forstall is often depicted as a brilliant engineer and manager, but also one who is tough to work with, due to his very demanding and ambitious character.
source:
AppleInsider
Recommended Stories